Williamsport – National Basketball Association player Alize Johnson may have left Williamsport last year, but he has not forgotten about the community that helped him rise to fame.
This year, Johnson wants to make sure families in need have food on the table at Thanksgiving. Johnson's charitable organization, the Alize Johnson Foundation, held Zaysgiving on Sunday in which families who need extra support received Thanksgiving food baskets.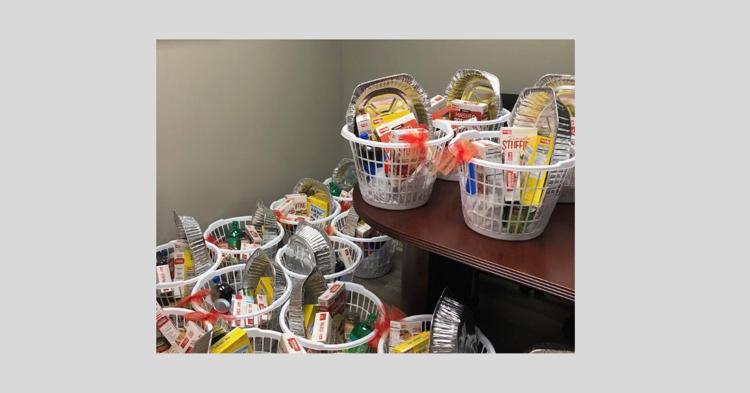 Johnson, who was drafted to the Indiana Pacers last year as a rookie player, has done other outreach events in Williamsport as well. Last year, Johnson donated sneakers to all the basketball players at his alma mater, St. John Neumann High School. In June, Johnson's foundation opened the WtaWta (When there's a Will there's a Way) Basketball Courts at Flanagan Park. 
"This is the second year doing this event," said Jaron Bartholomew, spokesperson for the Alize Johnson Foundation and event organizer. "Hopefully, we can keep on getting bigger."
This year's event was bigger than last year.  More than 200 baskets were distributed compared to 100 baskets last year, Bartholomew said.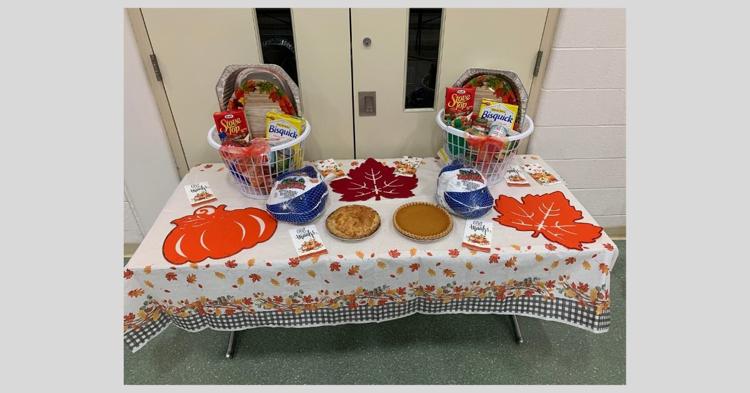 "Zaysgiving is just a creative way of combining Alize's name and Thanksgiving together," Bartholomew said. "Alize, or Zay, has decided to help our families that could use some extra support for the Thanksgiving holiday. He puts a basket together of food you would find at a typical Thanksgiving dinner."
The foods, which were packed into laundry baskets, are enough to feed a whole family. Items included were: one turkey, one turkey pan, two boxes of stuffing, two bags of instant potatoes, two jars of gravy, three cans of vegetables, one can of biscuits, one two-liter of soda, one can of cranberry sauce and one pie (apple or pumpkin).
Almost half of the families who received baskets were chosen by local school districts, according to Bartholomew. The other basket recipients responded to a Facebook post by the Foundation. Twenty-five families responded to ads on local radio stations, Bartholomew said.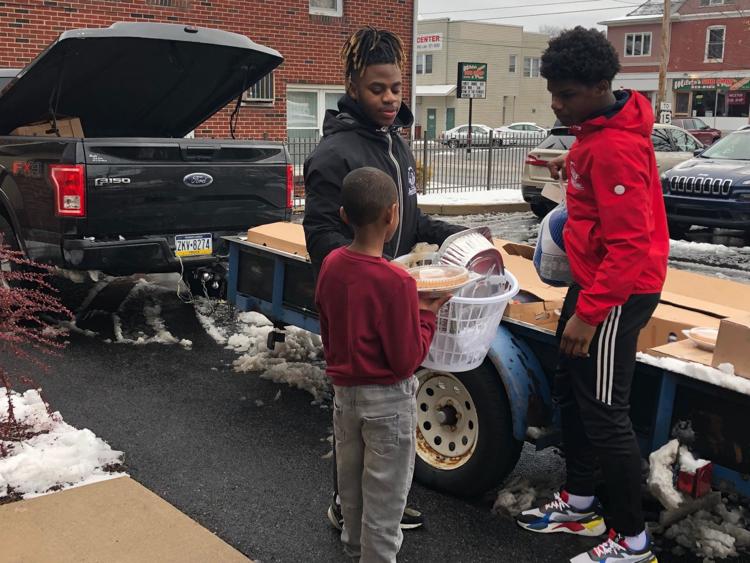 Volunteers spent Saturday packing the baskets in the gym of Jackson Primary School. Though the Williamsport area saw a surprise snowstorm on Sunday morning, that did not stop people from picking up the food baskets. PRN Home Health Services served as a distribution space on Sunday morning and Henry Dunn Insurance Agency held the afternoon distribution.
These two businesses, along with Pepsi, Weis Markets, and Fox Sports Williamsport, donated funds for the food baskets. "If we get more businesses to donate, we can do more baskets," Bartholomew said. Bartholomew added that Webb Weekly came through last week with a last minute donation. "That allowed us to exceed our goal this year."