The 18th Annual 9/11 Memorial Ride will take to the streets today, departing the Clinton Township Volunteer Fire Company and riding from Montgomery through South Wiliamsport, Williamsport, Loyalsock, Montoursville, Hughesville, Muncy, and back to Montgomery.
Riders may arrive at the Fire Company as early as 10 a.m. today, and the Memorial Service begins at 5 p.m. Riders depart the Fire Company at 6 p.m.
The ride involves thousands--from the riders who participate to the spectators who line the streets and residents who need to be aware of the route for travel purposes. The route is as follows: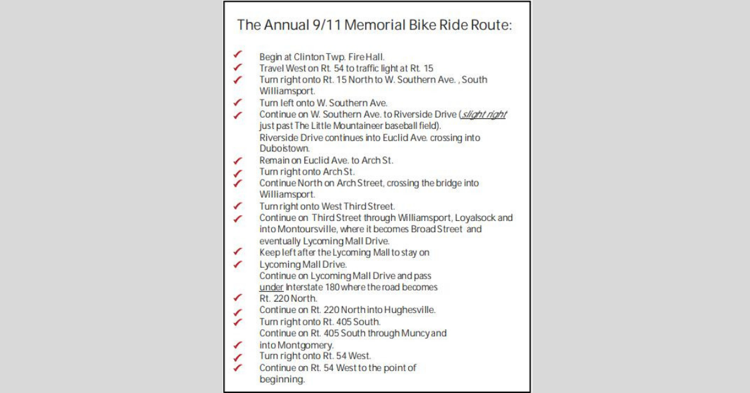 Please be aware of the route, adhere to traffic patterns that may be temporarily altered, and be safe. 
For more information, visit the 9/11 Memorial Ride Coalition website.