The Lycoming County United Way's mission is to mobilize the collective resources of our community to change lives by fighting for the health, education, financial stability, and basic needs of every person in every community. In simplest terms, they partner with community agencies who offer a service, help to link the agency with the individuals who are in need, and raise funds to ensure these connections continue to happen in all three counties they serve: Lycoming, Sullivan, and Tioga.
Summer Recap
For the Lycoming County United Way, this summer brought a whirlwind of fun. And while we are sad the summer is coming to an end, we are celebrating the many achievements of our programs. 
Did you know that a chunk of the programs we fund within Sullivan and Tioga County operate at their fullest during the summer months? With programs geared towards maintaining connection with our youth and community members during the months when people can be at their busiest, we are continually blown away by the success they see each year.
Sullivan and Tioga 4-H Programs
4-H programs are designed to create a culture that is all about people sharing, doing, and learning together through a variety of projects, events, and activities. With the goal of increasing a young person's knowledge in a variety of areas, they also work towards empowering each child so he or she feels confident in his or her own skin. 
One of the largest programs both our Sullivan and Tioga County 4-H partnership offers is summer camp, an experience that's full of amazing opportunities for growth and accomplishment for children. "4-H teaches independence, social skills, decision making, helping others, and how to build new friendships," said Sandra Pardoe, 4-H Coordinator in Sullivan County.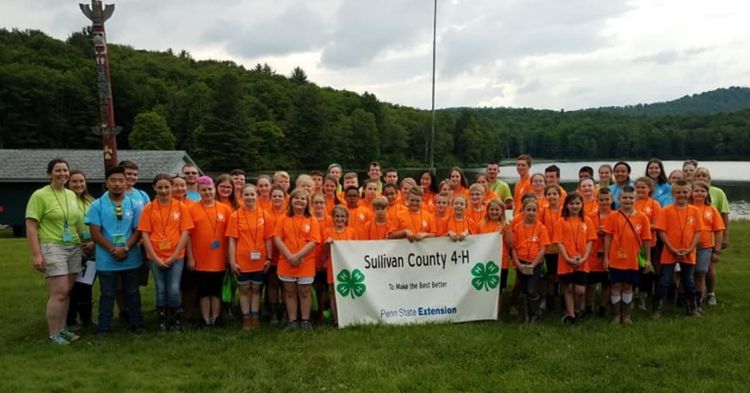 "Sullivan County 4-H set a recent record sending 57 youth to 4-H Camp Brule in 2019 with eight volunteers. The Lycoming County United Way grant provides scholarships for members to reduce their fees by one-third and counselors by two-thirds. Adult volunteers receive full scholarships. Members learn valuable life skills that may lead them to a future profession one day such as small gas engine repair, vet science, cooking, and so many more," Pardoe said.
Tioga County enrolled 49 kids to attend Northeast 4-H Camp Brule in Sullivan County, where they spent the week attending workshops and learning life skills. "It is a community organization that develops the head, heart, hands, and health of the youth involved through a caring relationship with volunteers and peers," said Katie Bellows Tioga County 4-H Assistant. "Participants seek personal growth through hands-on activities, from science to art and animals, 4-H has something for everyone!"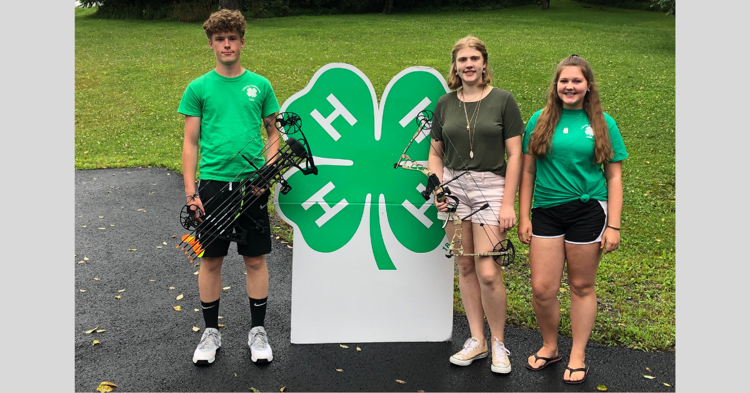 The Wellsboro Montessori Children's Center – Summer Music Enrichment Program
Studies have shown that music can be a leading element in children's language improvement. The Wellsboro Montessori Children's Center in Tioga County offers a music enrichment program that provides instruction in a unique setting and learning environment. The impact the music sessions provide children at the Montessori Center gives them the opportunity to grow in a variety of ways: taking turns, listening to others, understanding another's perspective, and following directions.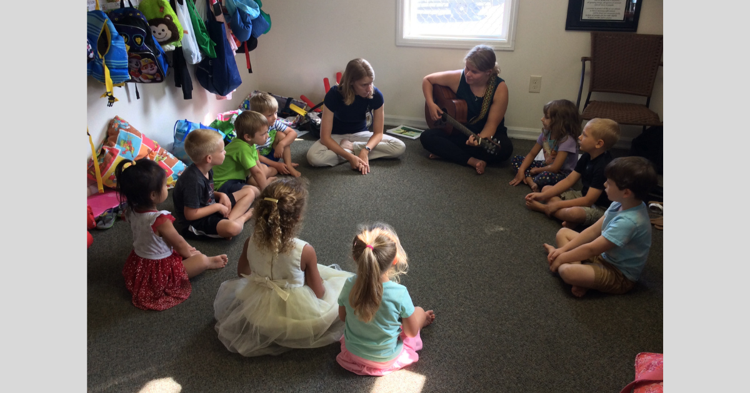 The program includes a music therapist designated to work with the kids, helping them learn to play instruments, sing, and get involved to the beat of their own drum. "The children love the music program and they look forward to it every week," said Erin Jelliff, Program Director.
"Without the support of the Lycoming County United Way, this program would be non-existent and many children would run the risk of finding alternative ways to let out their emotions," Jelliff continued. The Montessori's Summer Music Enrichment Program was proud to have served 60 children this summer through their program.
Special Olympics – Spring Track & Field Event
Physical and mental health are crucial to a healthy life. In Tioga County, the Special Olympics organization recognizes that the need to care for one's physical and mental health is important, but also understands that not everyone is able to meet those needs without some assistance.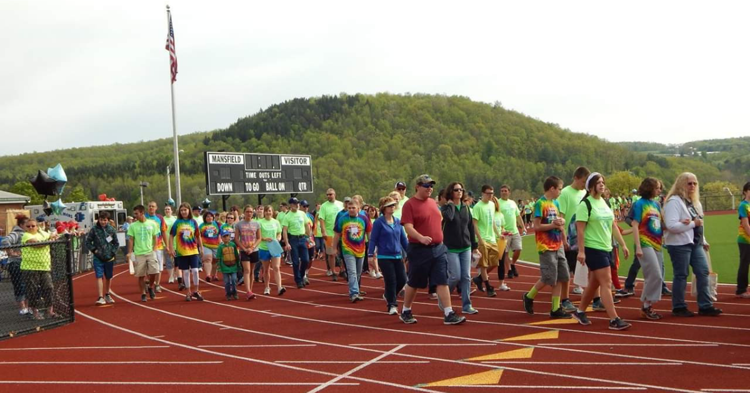 The Tioga County Special Olympics team works with their athletes in various capacities throughout the entire year. But in May of each year, they gear up for their largest annual gathering of athletes: the Spring Track & Field Event. "We bring together the families, the Southern Tioga School Students, New Covenant school students, the community, and the Tioga County Special Olympics Board," said Kathy Telep, Tioga County Special Olympics Coordinator. 
"Mansfield University hosts this event at Van Norman Field. The event has an Olympic flair style theme with balloons, a parade, a dunk tank, and sport competitions. It is an exciting event for the athletes and they prepare for the competition which helps to promote their health," said Telep.
"We are proud of the relationships we have developed in Sullivan and Tioga Counties and can see measureable results in all of the programs we support," said Ron Frick, President of the Lycoming County United Way, which serves both counties in addition to Lycoming County.
"These organizations are making a difference in the lives of children and adults in areas where there are not a ton of opportunities and we are thrilled to be a part of their success," said Frick.
Supporting the Lycoming County United Way sustains programs like 4-H, The Wellsboro Montessori, and the Tioga County Special Olympics. Investing in the Lycoming County United Way helps insure people in our communities who need us most, get the help, resources, and the support they need.
Questions regarding any of these programs or about the Lycoming County United Way, they can be directed to Brittany Fischer, Vice President, Community Impact at 570-666-4381 or bfischer@lcuw.org. 
To give to the Lycoming County United Way and support our program partners, visit us at www.lcuw.org and click the DONATE button or text LIVE UNITED to 50155.