The Lycoming County United Way's mission is to mobilize the collective resources of our community to change lives by fighting for the health, education, financial stability and basic needs of every person in every community. In simplest terms, they partner with community agencies who offer a service, help to link the agency with thenindividuals who are in need, and raise funds to ensure these connections continue to happen. One such partner is the River Valley Regional YMCA Child Care Program at the Williamsport Branch in Lycoming County.
YMCA Child Care Program
The YMCA Child Care Program supports our communities through structured educational programs and activities for children ages 6 weeks through age 12. The YMCA provides parents with a consistency of care and a peace of mind that their children are cared for in a safe and supportive environment.
Over the long term, the YMCA Child Care Program provides high quality care that lessens the achievement gap that is often seen in later grades and furthers the advancement of social and emotional development through peer interaction. Quality, responsive adult-child interactions result in positive child outcomes, and build the neural connections to strengthen lifelong communications skills and mental health. The program also supports a stronger community, as parents are able to join the workforce.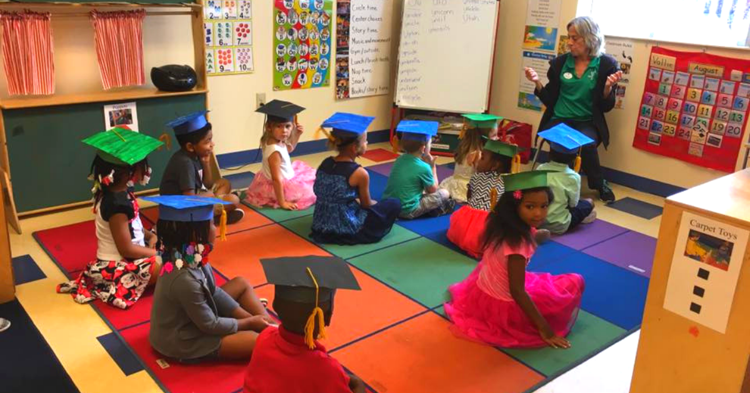 Children in YMCA Childcare program participants also form a lifetime of good habits related to healthy eating and physical activity.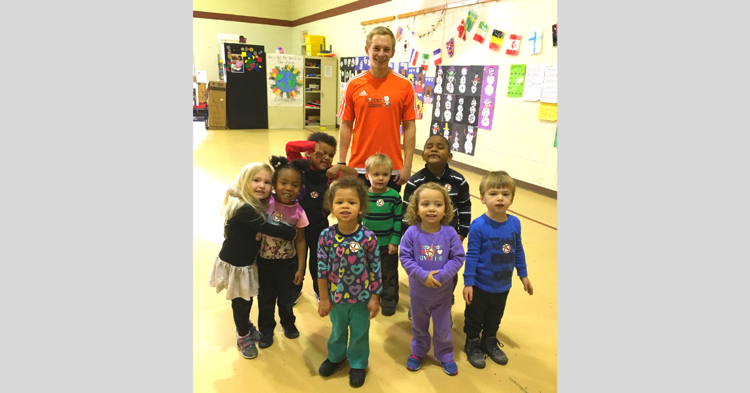 "I have worked for the YMCA for sixteen years and it is interesting to watch the children grow, develop and thrive over multiple years in our program" said Diane Oliva, Childcare Resource Director. "Many of our families enroll their children when they are infants and the children continue to attend until they age out of the program.  Also, some of the children that were enrolled in our programs now bring their children, which adds a whole other dimension."
Funds provided from the Lycoming County United Way are utilized to provide scholarships for working families that don't meet the requirements for subsidized care and supplement other education-related program costs. By providing funds to help cover some of the scholarship costs, the YMCA is able to put more funds towards purchasing the necessary materials to improve the overall quality of the program.
"Early childhood education and care is a critical need in our community and we are proud to be partnering with the YMCA in helping provide support for families who just need a little help accessing quality childcare" said Brittany Fischer, Vice President, Community Impact at Lycoming County United Way.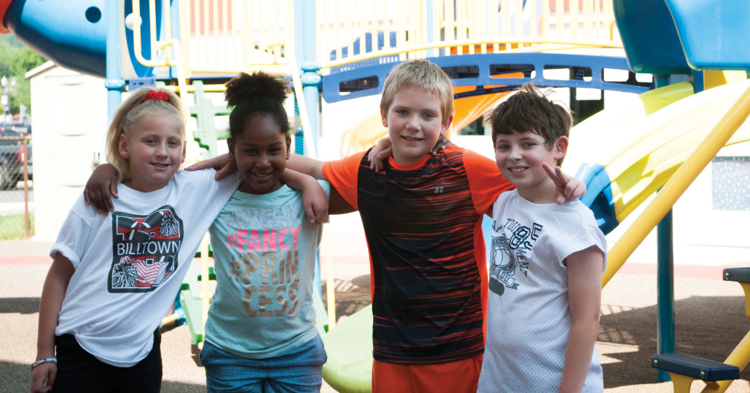 Supporting the Lycoming County United Way means supporting programs like the YMCA Childcare program. Investing in the Lycoming County United Way helps insure that people in our communities that need us most, get the help, resources, and thesupport they need.
Questions about River Valley Regional YMCA Childcare Program can be directed to Diane Oliva, Childcare Resource Director, at 570-323-7134.
Questions regarding the Lycoming County United Way can be directed to Brittany Fischer, Vice President, Community Impact at 570-666-4381 or bfischer@lcuw.org.
To give to the Lycoming County United Way and support the River Valley Regional YMCA Childcare program, visit us at www.lcuw.org and click the DONATE button or text LIVE UNITED to 50155.