The Lycoming County United Way's mission is to mobilize the collective resources of our community to change lives by fighting for the health, education, financial stability, and basic needs of every person in every community. In simplest terms, they partner with community agencies who offer a service, help to link the agency with the individuals who are in need, and raise funds to ensure these connections continue to happen. One such partner is Diakon Counseling Services.
Diakon, a leader in mental health
Stress. Anger. Grief. Depression. Anxiety. How do YOU handle these emotions? Life is not easy. Sometimes it's beyond hard to express yourself appropriately. So how do you work through these emotions? How do you know when you need 'help' navigating your thoughts and feelings? Thankfully, our community has Diakon Family Life Services.
Through counseling services offered at Diakon, clients from children, to teens and adults, to seniors are able to find healthier mental and emotional balance. Diakon prides themselves on their ability to offer a variety of services, working to meet the mental health needs of our community.
Some of our most vulnerable community members in need of mental health services are the ones we expect the most out of. Did you know, on average, children spend six to eight hours per day in an academic setting for at least nine months a year? What happens to students who are experiencing extreme trauma at home, causing them to be disruptive, irrational, and discontent while in class? What happens to students who are nearing a breakdown because the weight of the world has become too heavy for them to carry and the only way to rid themselves of it is suicide? 
Academic personnel, who are already faced with limited time and resources, experience the effects of routinely working with children who may have externalizing and internalizing behaviors of varying capacities. Diakon offers a school-based program to help meet students where they are, mentally and physically. The program allows for counselors to schedule a time with the students during the school day to work through the circumstances they are experiencing. Programs of this nature not only allow for services to be provided to the students, but also training and intervention support for the educators. 
Diakon's school-based services are offered with six of the eight Lycoming County school districts, and service the counseling needs of over 1,700 individuals last year.
A child's mental health is just as important as his or her physical health and deserves the same quality of care and support. "We tend to neglect that so much of our childhood experience is carried into our adulthood." Deborah White, director of Administrative Operations, said. "Now that we, as a community, are becoming more aware of the importance of mental health, we are starting our efforts at a younger age. As the counselors work with the students, they are helping teach them to take control of their life, to help them reach a sense of relief, to be healthy mentally and emotionally." 
The program has seen great success in working with all ages of students from our community. There have even been multiple occasions where counseling services transition to full family sessions, allowing the counseling staff to truly help the student and family move through challenging situations.
With reduced state and government financial resources, an increased need exists for partnerships and collaborative efforts between mental health providers and community resources.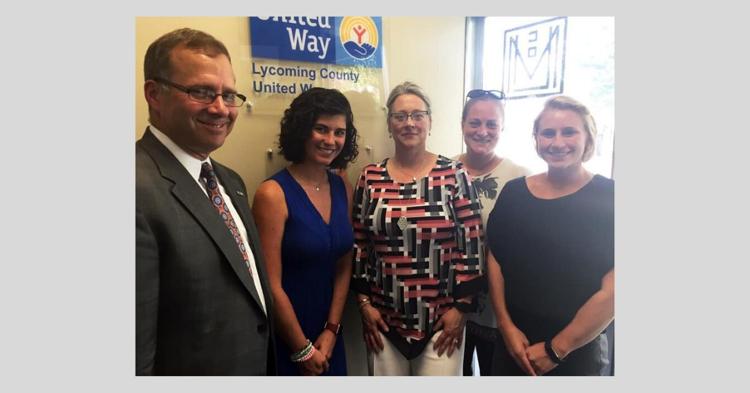 "Without the funding from the Lycoming County United Way, our program would not be at the level it is today. If the school-based program lost funding, a lot of youth wouldn't get the care needed for their mental stability," said White. "These funds allow for our agency to supplement cost, and continue treatment with income eligible students and their families."
Brittany Fischer, vice president of Lycoming County United Way, feels very strongly about caring for one's mental health. "In all communities, not just ours, we need more openness, acceptance, and understanding when it comes to talking about our mental health. We need to know it's OK to share our emotional journey. It does not constitute weakness. It does not mean we have a shortcoming. It's simply a means to being our best self. And shouldn't that be something we all want?" Fischer said.
Supporting the Lycoming County United Way means supporting programs like Diakon's school-based counseling services. Your investment in the Lycoming County United Way helps insure that people in communities in Lycoming, Sullivan and Tioga Counties continue to have the resources available to them.
Questions regarding Diakon or Lycoming County United Way can be directed to Brittany Fischer, vice president, Community Impact at 570-666-4381 or bfischer@lcuw.org.  To give to the Lycoming County United Way visit us at www.lcuw.org and click the DONATE button or text LIVE UNITED to 50155.