Dr. Keith Shenberger is back by popular demand to the James V. Brown Book Review luncheon on Friday, Oct. 4, 2019.  
Dr. Shenberger will review the second volume of The History of the Decline and Fall of the Roman Empire by English historian Edward Gibbon.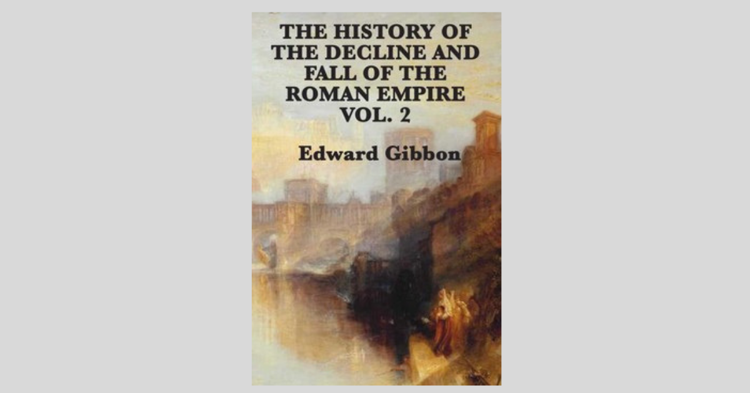 This masterwork is a six-volume work that traces Western civilization from the height of the Roman Empire to the fall of Byzantium. The book covers the entire history of the Roman Empire, Europe, and the Catholic Church from 98 to 1590, and it discusses the decline of the Roman empire in the East and West. 
Historians refer to Gibbon as the first modern historian of ancient Rome because of his use of primary sources, unusual at the time. His methodology became a model for later historians.
Shenberger, who was born and raised in southeastern Pa., completed his medical training in New Hampshire, and has been a physician in the Williamsport region since 1982. He chose The History of the Decline and Fall of the Roman Empire (Volume the Second) because of its universally praised brilliance and its remarkable relevance to current politics worldwide.
The luncheon will start at 12 noon in the Lowry Room of the Welch Family wing of the James V. Brown Library. Those who wish may purchase lunch at noon for $6. To reserve lunch, use the online reservation calendar on the library website (http://calendar.jvbrown.edu) where you will find a prompt for reservations or call Leslie at the Library at (570) 326-0536, ext. 134. Reservations should be made by the Wednesday before the reviews (Oct. 2). 
Please note that you should register only if you wish to reserve lunch. You may bring your own lunch or simply attend the book review which will start at 12:30 p.m. Parking is available in the public lot off Market Street, adjacent to the Welch Wing.