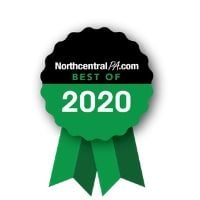 Welcome to the "Best of Northcentral Pa." Over the coming months, you--our readers--have the opportunity to determine the "Best of Northcentral Pa" in a variety of categories. Your votes will determine the area's best pizza, cheesesteaks, BBQ, craft beer, winery, burger, hoagie, Food Truck, dessert, and vegetarian dish.
Here are the basic rules: Each month will begin with a Facebook thread asking you to nominate the "Best of" in our 12-county area for a particular category. This will last one week. We will take your nominations and create the voting survey. The survey will then be published on our website and voting will last two weeks. At the end of voting we will announce the winners. Each month we'll cover a new category! Depending on the size of the category we will announce a top 5 or top 3 and the "Best of 2020" winner!
This month's voting is Best Pizza!