To celebrate 20 years of service to Clinton and Lycoming Counties, CleanScapes is arranging the first-ever Bald Eagle Valley Trail Fest, a celebration centered around a 5k fun run/walk on the Bald Eagle Valley Trail.
The Trail Fest will be held on Saturday, March 28, from 9 a.m. to 1 p.m. at the Castanea Fire Company, 111 McElhattan Avenue in Castanea, Clinton County.
The main event includes a 5k fun run/walk on the Bald Eagle Valley Trail, which will be chip-timed with awards for winners in age and gender brackets. There will be other events for those who may not want to participate in the run, including a baking competition.
"CleanScapes seeks to empower residents to restore natural areas and floodplains from man-made debris," said Elisabeth Lynch, CleanScapes Project Director. "Eighteen of the 127 cleanup events held by CleanScapes over the past 20 years have taken place on what is today the Bald Eagle Valley Trail system. We're planning to celebrate the loss of over 1,800 tires and 25 tons of trash from the Bald Eagle Valley Trail by planning this Trail Fest, as opposed to a trail cleanup! Ruts to trail, we truly are lucky, lucky to be one of the leading groups that saw its awesome potential so very long ago."
Pre-registrations for both the 5k walk/run and the baking competition must be submitted by March 25, 2020. Registrations will be accepted the day of the event for the 5k, but not the baking competition.
Those who pre-register for the 5k online by March 25 will receive discounted rates, special event swag, and a rigatoni meal catered by Clinton County Community Connections. The pre-registration cost is $30 for participants who are 18 or older and $20 for those between 10-17. Or, register the morning of the event for an additional $5 per category.
This 5k is family friendly, and is open to anyone above age 10. The portion of the Bald Eagle Valley Trail being used for the 5k is flat, making it a great trail for families, trail running beginners, or to warm up for more seasoned runners!
Awards will be given in the following categories:
Adult men (18+) - First, Second, Third
Adult women (18+) - First, Second, Third
Youth boys (10-17) - First, Second, Third
Youth girls (10-17) - First, Second, Third
Participants in the Trail Fest 5k will also be able to help spread native plant seeds, provided upon registration, in designated areas along the trail to enhance its natural beauty in the near future.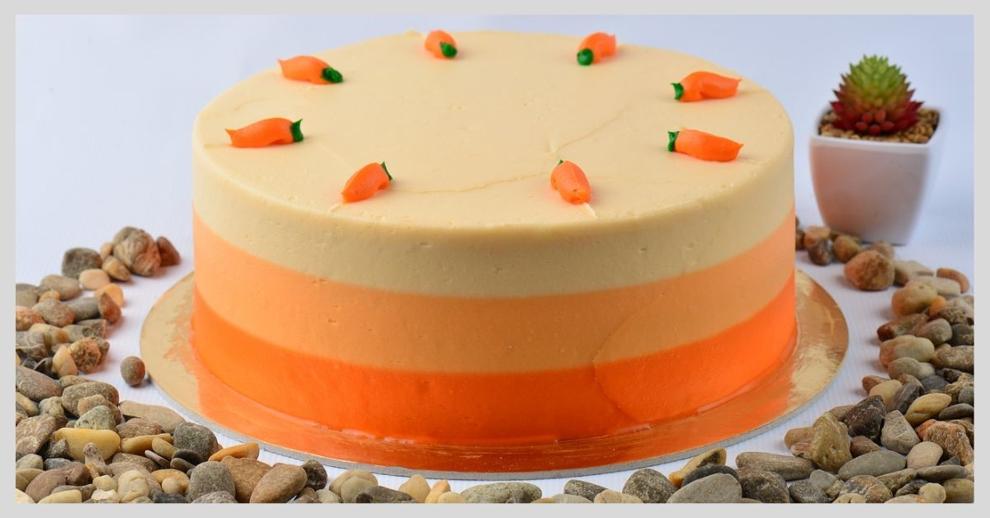 The baking contest is open to anyone who registers, regardless of whether they are participating in the 5k. The contest will be divided into two brackets: a carrot cake contest for adults, and a carrot cupcake contest for youths. 
"The baking competition is being called the 2020 Brenda & Don Lysle Carrot Cake and Cupcake Competition to honor one of our steadfast benefactors," Lynch said. "Don is one of the hundreds of volunteers that helped CleanScapes clear out the trailside trash and tires. On behalf of their generosity of spirit and financial support, we are excited to announce this new event in their honor. After the cash awards are presented, all the cakes will be auctioned and those proceeds will be reinvested into the Phase 1 Bald Eagle Valley Trail butterfly garden plantings."
All entries (including children) must be pre-registered by 11:59 pm EST, March 25, 2020, as there will be no onsite registration. There will be no refunds of entry or registration fees.
Early registration for adults is due on February 29, and the fee is $15. Participants in this category are to make one 9-inch layer cake for judging and an identical second cake for the event auction.
General registration for adults is due on March 25, and the fee is $20.
Youth (under 11) and Teen (11-17) Registration ends March 25 and is free for up to one entry of a half-dozen standard sized cupcakes. To encourage creativity, each cupcake will share the same batter recipe yet may be decorated uniquely. Homemade icing only (no candies). Food coloring is permitted.
Other nonprofit organizations are also invited to set up tables at Trail Fest. The Clinton Central Model Railroad Club will be opening up the Castanea Train Station for special hours so that attendees can check out the intricate model train display inside.
The Bald Eagle Valley Trail Fest is supported by the Clinton County Community Foundation, Don & Brenda Lysle, as well as a Clinton County Tourism/Recreation Grant from the Clinton County Commissioners and Clinton County Tourist Promotion Agency.
CleanScapes has stated that if Trail Fest receives over 200 registrations for events, it will likely be expanded as an annual event.