Williamsport, Pa. — Virginia Beck of Muncy and Amber Sumner of Liberty usually meet once a week in Pennsdale, where they volunteer at the Salvation Army store. The mother-daughter duo has been volunteering together for at least a decade, they said.
On Wednesday, they enjoyed their time together at a luncheon instead, hosted by the Salvation Army at Farrington Place in Williamsport. While the meal and recognition of their volunteer services was lovely, the two say the volunteer work is rewarding.
The organization is able to serve the greater community with help from its "army" of volunteers, according to Major Sheryl Hershey, Corps officer and pastor. Volunteers help in the food pantry and Red Shield Community Garden. They help by filling back-to-school backpacks and satisfying "Angel Tree" wishes at Christmas.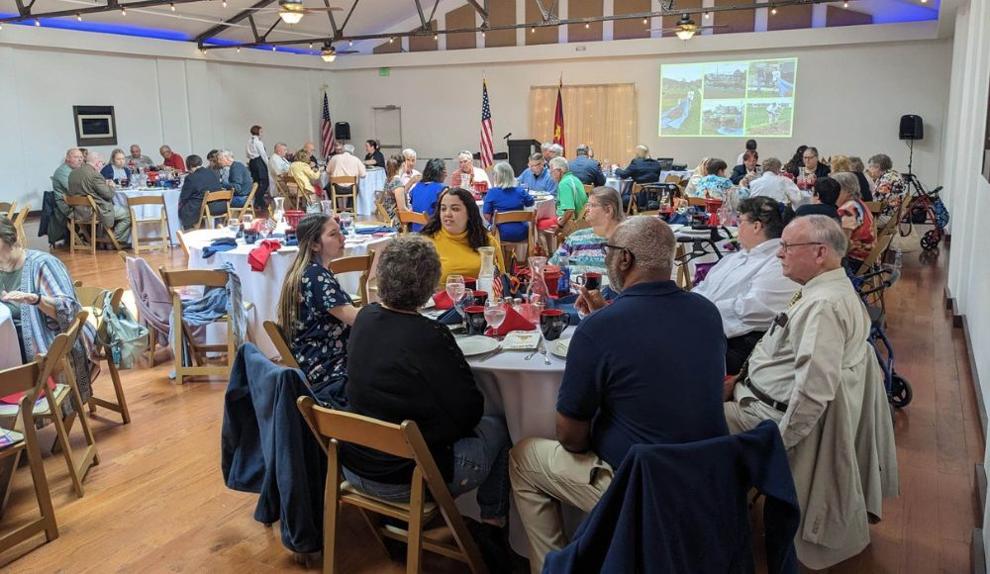 Volunteers ring the familiar bells over the holidays (this past year bringing in a total of $96,673.35 during their famous Red Kettle campaign), decorate trees for the Festival of Trees (bringing in almost $16,000), and they help at Salvation Army stores like the one in Pennsdale where Beck and Sumner work.
"I like having something I can do with my mom," said Sumner. "And it's a great way to give back."
"We shop and we work!" Beck added. And on Wednesday, they lunched.
During the program, officers recognized and awarded outstanding volunteers who are crucial to the organization.  Commissioner Scott Metzger delivered remarks.
Garden volunteers take home new award
A new awards category was unveiled this year to recognize the work of dedicated volunteers in the Red Shield Community Garden. Master Gardener Sid Furst of Williamsport was the first to take home the honors.
Furst has been instrumental in growing both the garden's footprint and volume of produce that helps feed those in need in the community, according to Major Hershey. He has helped to bring new concepts to the garden including a new Sanctuary Park, a "pocket park" along Park Avenue where community residents can sit and enjoy birds, butterflies, and Pennsylvania native plants.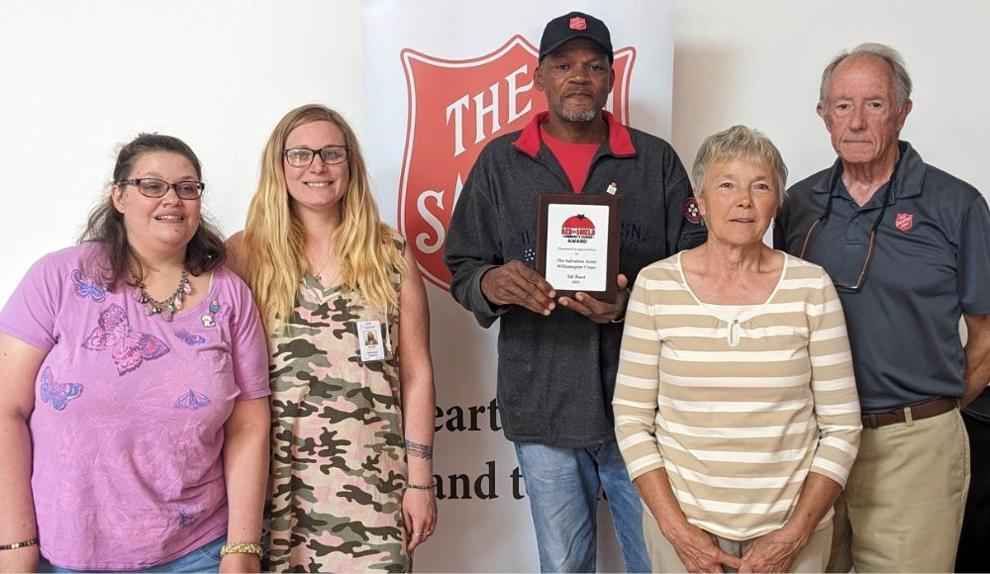 Related reading: Red Shield Community Garden hopes to double the harvest to meet community need
Award winners
Outstanding Volunteers
Shawn Webb
Josie Miller
Elaine Confer
Timothy Heffler Memorial Awards
Red Shield Community Garden Award (first time this award has been presented)
Community Partner Awards
PPL
North-Penn Liberty High School Key Club
The Young Industries
Webb Weekly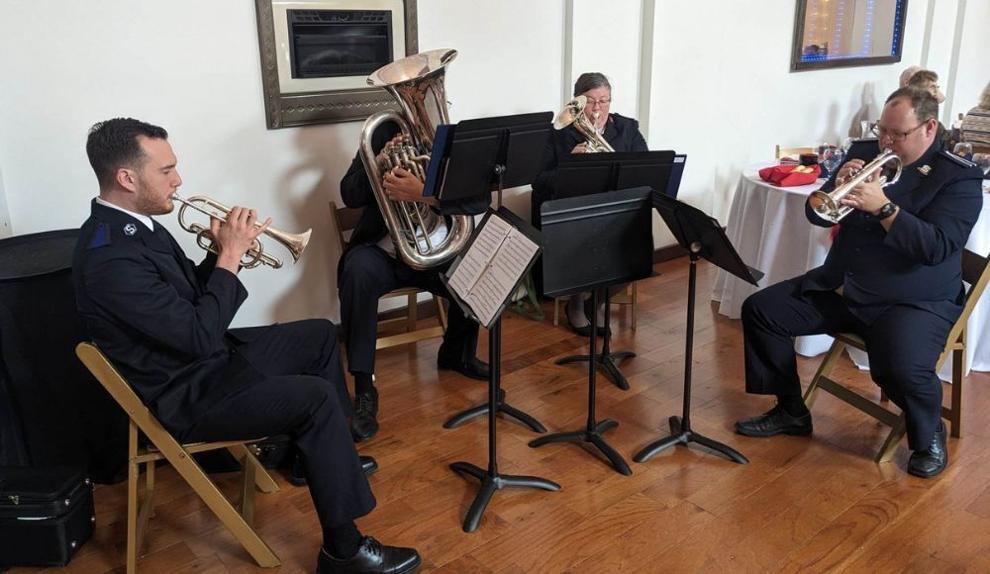 Outstanding Red Kettle Partners (Christmas 2022)
Outstanding Counter Kettle Partner (Christmas 2022)
Dollar General Corporation
Festival of Trees – 25-Year Planning Committee Members (1998-2022)
Alan and Deanna Miller
Pat Mraz
Michael T. Roan
Festival of Trees – Best of the Festival and People's Choice Awards (Christmas 2022)
Wolf Run Veterinary Clinic
Service Club Bell-Ringer Awards (Christmas 2022)
Ivy Lodge No. 106
South Williamsport Lions Club
Angel Tree Awards (Christmas 2022)
Walmart of Montoursville
Toys for Tots
Long-Service Recognition – Williamsport Corps Advisory Board Members
Russell C. Reitz (28 years)
Charles D. Springman (20 years)
New Women's Auxiliary Members Installed
Barbara Miller
Beverly Paulhamus
Kathy Webb