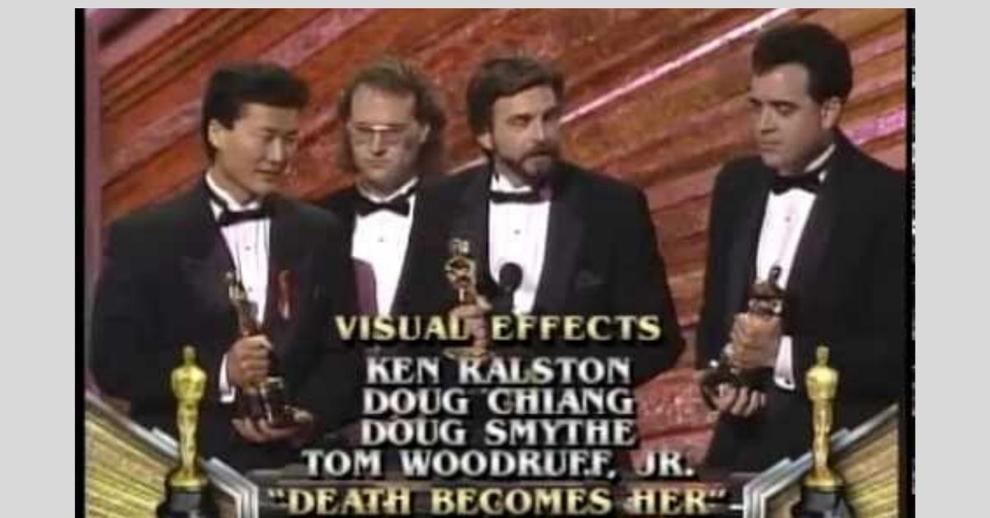 In 1982, Tom Woodruff Jr., a Lycoming College Student and Loyalsock High School grad, played the role of Jonathan Brewster in the Williamsport Community Theater League's production of Arsenic and Old Lace. Nearly forty years later, Woodruff returns to Williamsport's CTL as Henry Potter in the Christmas classic, It's a Wonderful Life. It's what's happened during those four decades that makes Woodruff's story so interesting.
A double major of theater and business, Woodruff was always fascinated by Hollywood's make-up, especially creature creation. He'd learned a fair amount on his own, just by reading about the craft and through his own trial and error. But his best asset was his drive.
"I wrote letters to the famous guys (of the profession)," Woodruff explains, "and some of them actually responded. Gene Roddenbery (of Star Trek fame) wrote me back. Nothing ever came of that, but John Chambers wrote me back too, and we developed a correspondence. He was famous for things like Planet of the Apes. John was actually the guy who created Mr. Spock's ears."
Shortly after he got married, Woodruff and his wife, Tami, (also a Lycoming College and Loyalsock grad) moved to California. She got an accounting job and he worked in a camera store, all the while using his free time to head to the studios, make contacts, and show his portfolio to anyone who would look at it. After six months, he got a call.
"I was hired to work on a film called Metal Storm," Woodruff said. "It was only a four week shoot, but I learned more in those four weeks than I had in my entire life. They taught me how to build molds, work with foam, how to apply makeup. But then the shoot was over and I was out of a job. Fortunately, one of the guys I'd met during that time was hired starting on Star Trek III and needed help, so he called me. And things just rolled from there."
"As soon as that wrapped, I landed at Winston Studios. I was really lucky. The timing just worked out for me. I was, like, 24 or 25 years old and I was working on Terminator, Predator and Aliens, one right after the other."
On the Aliens set, he met another "creature creator" named Alec Gillis. The two men shared a vision, and before Woodruff's thirtieth birthday, he and Gillis had formed their own company, Amalgamated Dynamics, Inc. and  quickly grew it from a 3,000 square foot shop to a 20,000 square foot studio in Los Angeles.
"You have to remember, this was before CGI," Woodruff explained. "This was the heyday of animatronics and makeup. It would be nothing for us to be working on three or four films at a time. For Alien vs. Predator, we had 95 people working for us."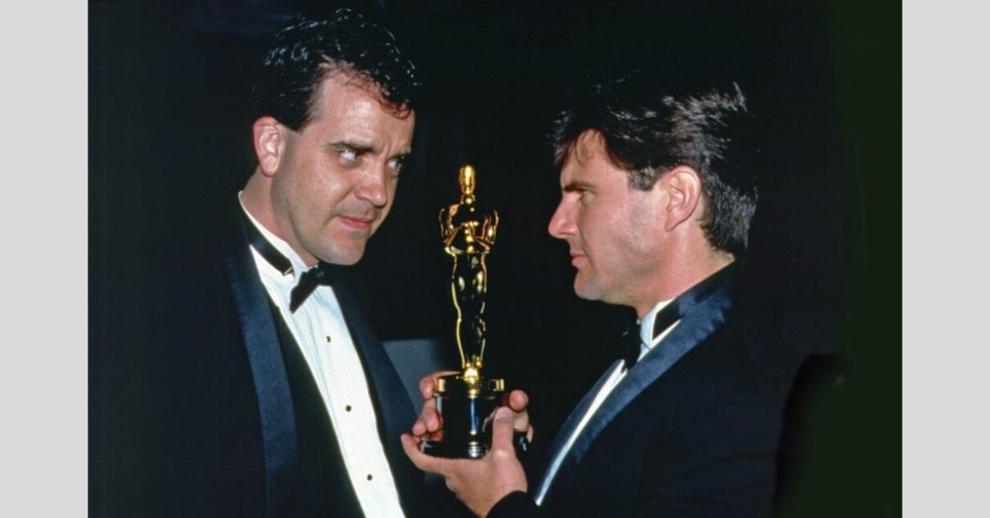 The pinnacle of his career was in the 1992, when he received an Academy Award for his work on the film Death Becomes Her.
"The first time I brought the Oscar back here (to Williamsport), I was coming to speak to a group my mother was involved with and she asked me to bring it. Then as I was leaving and flying out of the Montoursville airport, when my bag went through the metal detector, you could see the workers make a funny face. Then the one guy said 'Is that what I think it is'? So we got it out and took some pictures."
So why did he and his wife move back to Pennsylvania?
"We'd never wanted to retire in California. We always planned on coming back. We missed the seasons. Also, we'd been evacuated four times in the last five years from wild fires, and they seem to be getting worse, not better. Traffic is always a problem and with thousands of new living spaces going up, it's only getting worse. The crowding, the costs...."
But what about the job? What did he leave behind?  
"A big part of what we do nowadays is design. It's not as much hands-on building, working in the shop, like in the old days. Now, it's a more collaborative, art-directing process. All the really good artists we work with are spread out in L.A. and across the country, even around the world. I still work and collaborate everyday just like I did when I lived out there. Now I just do it from Central Pennsylvania."
So why acting? What made Woodruff get back onto the stage when his specialty was being behind the scenes? In actuality, Woodruff wasn't always behind the scenes. Sometimes, he was just behind a costume.
In the film Zookeeper with Kevin James, Woodruff was the guy in the gorilla suit. "When you're making a full-size suit like that, and it has to fit the person perfectly, it was easier to just make it fit me. Then we could test it and make adjustments and we'd know there would be no problems when it came time to film."
"I'd been in several films in suits we'd designed, and I always looked at myself as kind of like a prop. Then one day Sigourney Weaver said to me "you're acting. Just because you don't speak, you're playing that character. You're an actor just like the rest of us."
Marie Fox is directing It's a Wonderful Life. Fox, a long-time theatre teacher at Williamsport High School, has directed countless shows but had never directed someone who had won an Oscar. 
"It was a little intimidating at first," Fox admits, "but then I found out he's one of the most down-to-earth and creative people I've ever met. And I love that he's such a team player. I cast him as Henry Potter and he's totally embraced it. He's fabulous."
When asked what he thought of his role as Potter, Woodruff smiled and said, "it's always fun to play the bad guy."
The show runs December 6-8 and then again December 11-15. Three of the shows are already sold out.  The best remaining seats are on Wednesday, Dec. 11. 
Go to https://web.ovationtix.com/trs/pr/1014521 for tickets