March 13, 2020 EVENT UPDATE:
K's for Cancer Announces with deep regret the postponement of their
two cornerstone events, The Justin Flannery Hilton 5k Leprechaun Run and Ceiliuradh Beer Festival, scheduled for Saturday, March 14, 2020 due to concerns around the COVID-19 virus (coronavirus). This is an unfortunate situation for all, although the CDC, Governor of Pennsylvania, and the City of Williamsport have strongly encouraged all events of 250 people or more to be canceled or postponed.
As a community organization with a mission of supporting the greater good, the board collectively felt that it was our social responsibility to concur and postpone all events occurring on Saturday, March 14, 2020 with the intentions to reschedule in the near future.
A new date will be determined and announced by Wednesday, April 1. With the developing information around the virus and its containment our organization feels it is necessary to wait to confirm the new date of the events. No refunds will be provided at this time, all tickets and registrations will be honored at the new events at the dates TBD.
We thank you for your understanding. K's for Cancer is a 501c3 organization that is in existence to support our cancer patients of Lycoming County. The support of our community has been the reason of our existence since our organization was established. Our board of directors are 100% volunteers and have and always will make the commitment that all contributions go directly back into the community.
At this time, we would like to make a very humble promise to our community that we will still have both events in the very near future that will promise the same level of effort and celebration initially intended. We graciously thank you for your continued support.
____
Williamsport – No one thought Justin Flannery Hilton had cancer when he began to have health issues at age 24. Doctors ran numerous tests, but none to detect cancer. "They don't test for colon cancer at that age. By the time they figured it out, it had metastasized to his liver," said his brother, Jason Hilton.
Justin eventually was diagnosed with Stage IV colon cancer. After battling cancer for almost five years, Justin passed away on January 6, 2013 at age 28.
Justin, a 2002 graduate of Montoursville Area High School, had always been into sports. "Justin loved baseball," Jason said. He played baseball during high school and in college at Millersville University. Justin's best friend from high school, Eric Shaner, started the K's for Cancer charity shortly before Justin passed away. "K is a strikeout in baseball," Jason explained.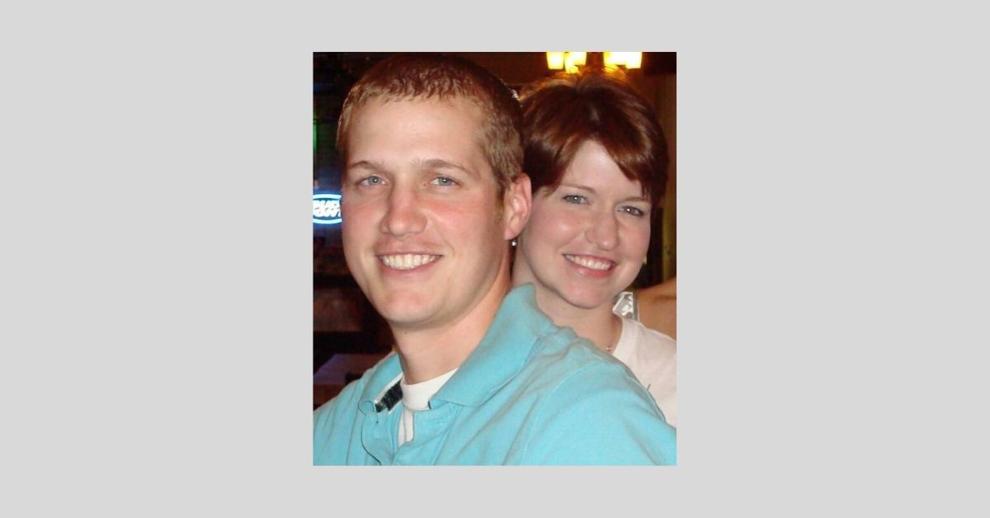 Shaner was a coach in the Greencastle-Antrim baseball program in Greencastle, Pa. Keeping his friend Justin in mind, he wanted to raise money to improve the lives of those battling the disease as well as put funds toward finding a cure. The baseball booster club agreed to contribute $3 for every strikeout during the 2012 season. Through strikeouts, donations and merchandise, K's for Cancer was able to raise more than $2,000.
By the beginning of 2013, Justin had succumbed to the disease and K's for Cancer became a nonprofit. Barrel 135 decided to make K's for Cancer their charity of choice that year for Mardi Gras in Williamsport. Each establishment participating in Williamsport's Mardi Gras raised charity funds through donations and raffles. They also had a person representing each establishment run for king or queen of Mardi Gras. "They raised over $30,000," Jason said. Ironically, Justin was named king that year.
At that point, K's for Cancer was established in Williamsport to serve Lycoming County residents going through cancer treatments. Anyone with cancer currently receiving treatment may apply for assistance to receive $500 annually in gift cards for Sheetz and Weis. The gift cards can help with food and gas, Jason said. Many people travel out of the area for chemotherapy and gas expenses add up.
"We've given out over $150,000 of assistance since the start. Last year alone was $42,500," Jason said. K's for Cancer served 168 families in 2019, according to Jason.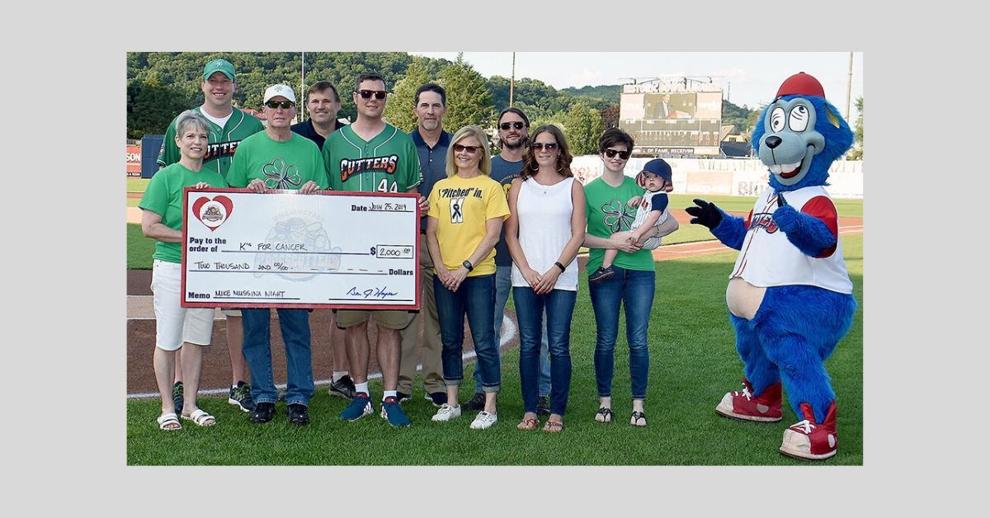 K's for Cancer has four major fundraisers per year, including a Leprechaun Run in March, a Ceiliuradh event in March, a Coaches/Seniors vs. Cancer charity baseball game at Bowman Field in June, and the Justin Flannery Hilton Golf Tournament in August.
K's for Cancer runs solely on volunteers, Jason said. The Hilton family has been involved in all the local fundraisers -- including Jason and their father, Rex, mother Catherine, sister Jamie Young, as well as LeeAnn Gephart and family, Karen Kibler and family.
Last year, the Hilton family decided to try an Irish themed event to piggyback off the Leprechaun Run on Saint Patrick's Day weekend. "Williamsport doesn't have a parade anymore for Saint Patrick's Day," Jason pointed out. They came up with Ceiliuradh (pronounced kell-oor-ah). Ceiliuradh is the Irish word for celebration. It was held in a heated tent in the parking lot behind the Moon and Raven Public House with 16 local food and beer vendors. The event was a success, Jason said.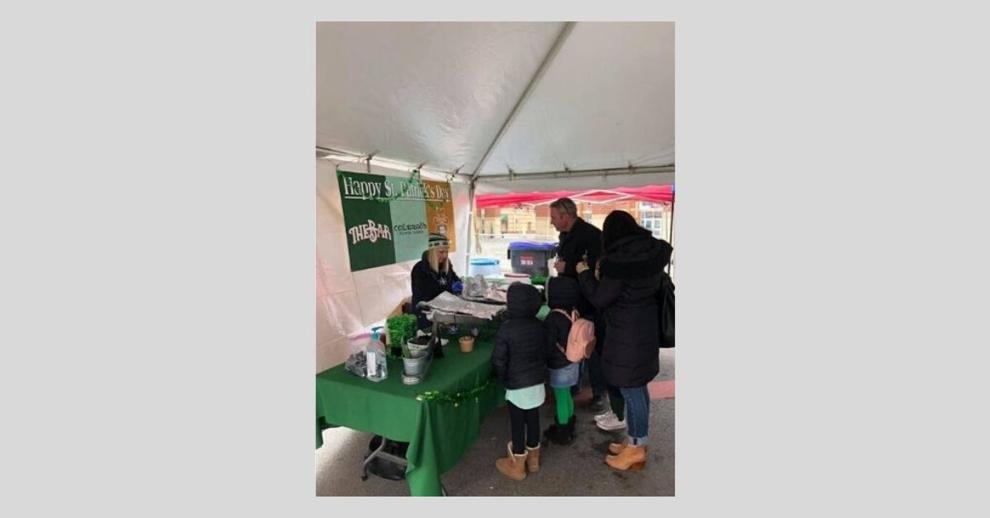 "This year, we're going to have up to 25 vendors. We'll have food, beer, and wine," Jason said. Food vendors will be mainly local. New Trail Brewery will be there serving a special edition beer in commemoration of the event, Flannery's Irish Style Ale. The event also will include Irish music and auction items.
Ceiliuradh will be held from 11 a.m. to 3 p.m. March 14, 2020. Tickets are available at Eventbrite and are $30 for adults and $10 for minors. Each ticketholder will receive a souvenir glass.
The 6th annual Justin Flannery Hilton Leprechaun Run will precede the event. Runners will complete a 5K in downtown Williamsport. Registration will be from 8 to 8:30 a.m. at the Genetti Hotel & Convention Center at W. Fourth and William streets. The race will begin at 9:30 a.m. Runners over 21 will be invited to a reception after the race at The Genetti Tap House. There will be costume and race awards.
K's for Cancer's funds have been growing every year and Jason pointed out last year's $42,500 was a record amount that helped many cancer patients in the county. "We have great support from our local communities. It's really amazing the support we get from our local community," Jason said.
Ticket and event information is available at www.ksforcancer.org or the Facebook page https://facebook.com/KsForCancer/