In the days of 'click-here-to-buy,' there are still people out there who like the experience of shopping--to hold and examine something before they get out their wallet.
A new retail store in the area offers that experience. Full of unique gifts, jewelry, home furnishings, and other items, the shop occupies the former Trebecca location at 600 Cemetery Street in Williamsport. More than a store, Rust and Shine is a delightful and surprising collection of vendor shops in 12,000 square feet of space in the former Raytown factory building attached to the Pajama Factory in Williamsport's west end.
Proprietors Carol and Don Slout purchased the building and went immediately to work with renovations, replacing windows, building a new staircase, adding energy-efficient lighting, electrical, heat and air conditioning, along with adding fresh coats of paint. They debuted the shop June 24 with a soft opening and have a grand opening planned for Saturday, August 10.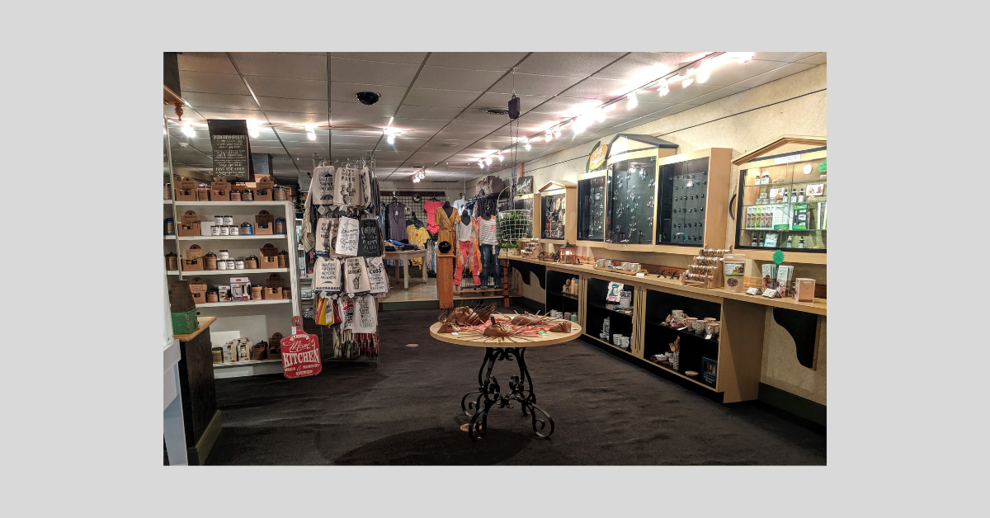 The store is made up of two distinct sections. The front retail space is decorated and stocked similarly to the former Trebecca shop, with jewelry, pottery, maple syrup, CBD oils, blown glass, cookies, handmade soaps, clothing, and much more.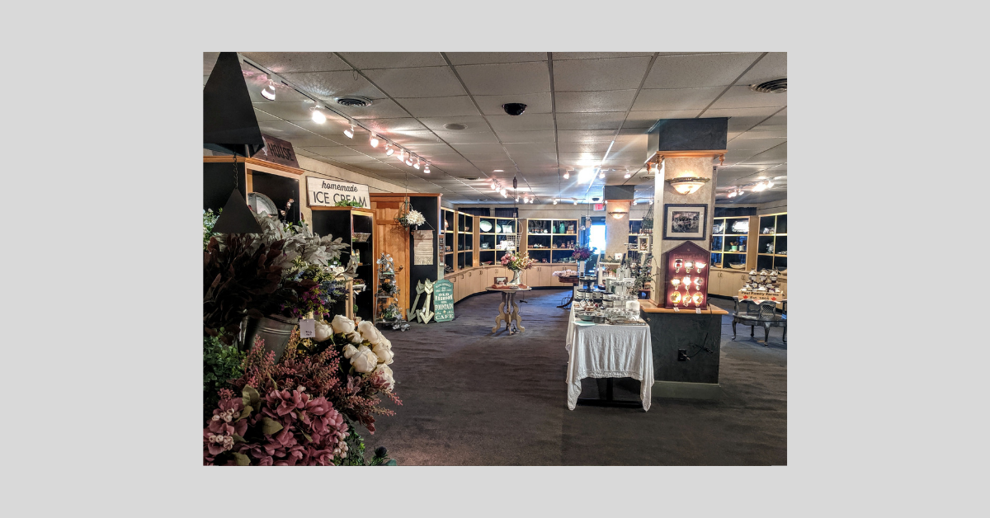 Adjoining that space are two floors of additional vendor space set up as co-ops, much like an indoor flea market. Thirty five vendors occupy booths and sell a variety of items--mostly antiques and collectibles, primitive items, and collector's items. Uniquely Primitive, a shop specializing in primitive and country decor is bringing their inventory to the second floor, and Castle Furniture, offering a line of Ashley Furniture, will also be moving in.   
"We have openings for two more vendors," said Carol Slout, who runs the business along with her daughter, son, and daughter-in-law.
One of the many unique vendors to the new Rust & Shine is Salvo's Salvage, owned by Camille and Mike Salvatori, owners of MAS Printing in Newberry. Their first floor vendor space is a 10 X 12 booth. "We tried a shop at our printing business, but it just did not work that well," Camille explained. "We're pretty excited about being a part of this new complex."
 "I think it's a good combination of old and new items here, with the old items being the rust part of the name and the shine being for the new items offered," Salvatori added. "Everything being sold by the vendors is reasonably priced and it is very family-oriented here! The new owner and her family have done a great job with the space."
Salvo's Salvage fits right into the "Rust & Shine" theme, as they offer not only local handcrafted items like live-edge furniture pieces and wine stands, they also showcase antiques and repurposed items, including old signs, gardenware, vintage glassware, and pottery. They offer Williamsport memorabilia, of which the Salvatori's are avid collectors. The local couple pride themselves in taking old items and repurposing them into something new and useful.
Upon purchasing the building to open Rust and Shine, Carol and Don Slout formed a friendship with the building's previous owner, Paul Hendricks, who owned Trebecca for many years. "We bought the building and he came with it!" the couple joked. For all of their joking, they expressed sincere gratitude for his friendly advice from time to time.
As for Hendricks, he's really happy to see life come back to the former shop. They've put their own unique twist on the shop," he said. "It's just great to see something unique come back to this area of town."
Visit Rust and Shine Monday through Thursday, 10 a.m. to 5 p.m., Friday and Saturday 10 a.m. to 6 p.m., and Sunday 10 a.m. to 2 p.m. For more information call 570-980-9766 or email rustandshine600@gmail.com.