If there's one thing little kids get excited over, it's big trucks! The Children's Museum in Bloomsburg knows this and hosts a popular "Touch a Truck" event each year to invite families to get up close and personal with all kinds of trucks.
From loaders to fire engines, police vehicles to military vehicles, tractors, utility trucks, and even go-karts, the vehicles pique kids' sense of curiosity. 
According to the museum, "Touch a Truck is designed to educate students about different careers and the big equipment that goes along with them."
Held this past August, the program enticed members of PPLs team to bring a bucket truck to share with the kids. 
"The PPL bucket truck got a lot of attention from children visiting the Bloomsburg Children's Museum," said Tracie Witter, Regional Affairs Director for PPL Electric Utilities. "Over 500 children from a multi county area saw a PPL bucket truck in action and had the opportunity to try on some of staff volunteers' specialized gear."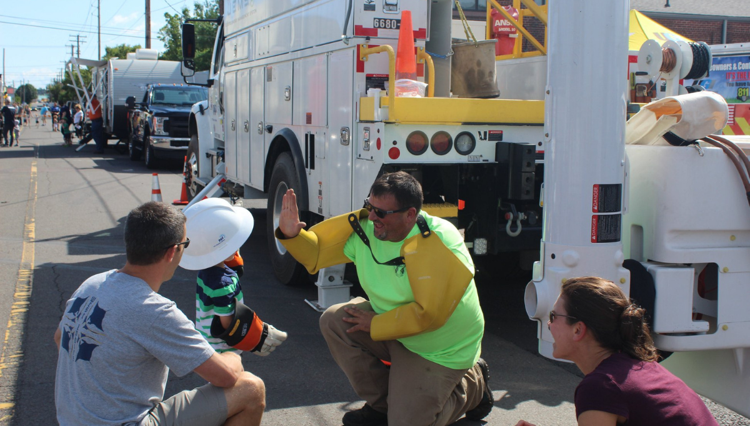 An electrician leader and journeyman lineman, both from the PPL Bloomsburg Service Center, donated their time at the event to talk with visitors, show how the bucket trucks work, and describe their jobs at PPL Electric Utilities.