Alabaster Coffee Roaster's "Community Tap" has supported a different non-profit every month for the last several months. November's Community Cup was a delicious Campfire Cappuccino which supported Camp Susque's scholarship fund. The Campfire Cappuccino was very well received! With help from matching funds from other local businesses provided for the last week of its availability, the cappuccino raised over $3,300 to help area children get to summer camp. 
"We are very thankful for Alabaster's foresight and generosity in providing such a great platform for raising money and awareness of non-profits in the community", said Peter Swift, the camp's director. "We are also thankful for our friends at: The Covation Center, Jersey Shore State Bank, Lycoming Centre Presbyterian Church, River Valley Internet, and Ziegler and Associates for providing matching funds during the final week of November."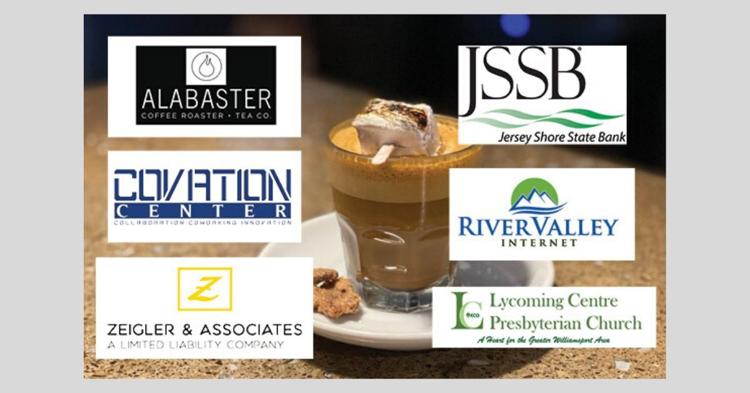 During its final week each Campfire Cappuccino sold raised a whopping $12 for the scholarship fund. The collaboration between these local businesses and sheer value of each drink contributed to a frenzy of activity in the last week during which nearly half of all the drink's purchases were made. 
"People loved the fact that they could enjoy a delicious one-of-a-kind drink at Alabaster and nearly triple their drink's cost in donations to send kids to camp," said Jamie Sanders, Camp Susque's marketing director. "It was truly a win for everyone, and most of all to the kids and families who will benefit. The whole program had a great community feel to it." 
Camp Susque's scholarship fund supports nearly 40 percent of the campers that attend. It is their goal that no one should miss out on the summer camp experience for financial reasons. The fund dispersed over $58,000 to 244 campers last year and has dispersed over $250,000 in the past five years. 
Alabaster's founder and owner, Karl Fisher said, "We were overwhelmed by the response from the community for this month's Community Tap. Camp Susque has had a continual and positive impact on our region and its families so we were delighted at the success of this partnership. At its core, Alabaster exists to better our community and I hope this will be an encouragement to other businesses to engage in similar partnerships for the benefit of the community." 
If you wish to contribute to the scholarship fund at camp Susque you can still do so at: www.susque.org/coffee