Children in Danville and Salladasburg recently learned an important message, to stay safe around electricity. During an entertaining show sponsored by PPL Electric Utilities. actors from the National Theater for Children taught students about the dangers of frayed wires, downed wires, and outlet safety.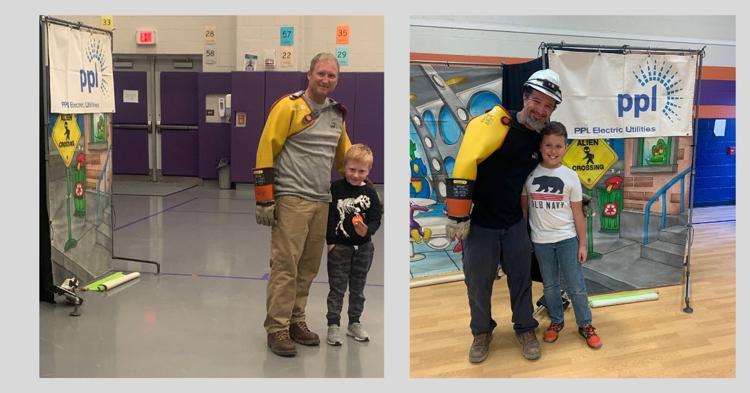 Lineman Kevin McWilliams got to surprise his son and "mini me" Gavin, a first-grader at Danville Elementary while George Flick met up with his son Holton at Liberty Valley Intermediate School. They were so proud to show off their hero dads to their friends at school. 
At Salladasburg Elementary, students Jakob Ferland and Macie Fisher had the opportunity to meet the actors after the show.
As part of its electrical safety outreach, PPL Electric Utilities is sponsoring performances for more than 10,000 children at about 30 schools in central and eastern Pennsylvania between October 14 and November 8. 
PPL has a five-year plan to reach 100,000 students with the safety message. To date, more than 72,000 students have seen the performances.
Schools are given pre-visit materials, such as workbooks, so that teachers can discuss electrical safety with their students.