On July 12, Netflix will launch "Blown Away" the first-ever competition show featuring glass in the starring role. The groundbreaking 10-episode series will bring the art of glassblowing to millions of people across the world, as the competition pushes the contestants to creative extremes in search of the "Best in Blow."
The unique show capitalizes on the popularity of shows such as "Forged in Fire" on the history channel. It re-enforces the nations interest in "craft" skills.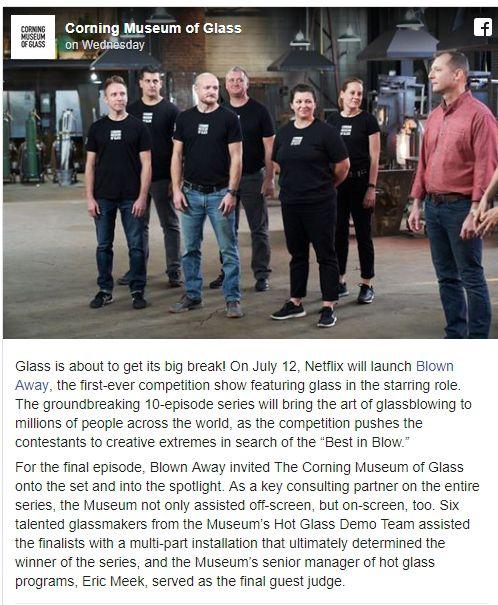 The "Blown Away"  prize package includes a residency at The Corning Museum of Glass. Katherine Gray, resident evaluator, and Eric Meek from The Corning Museum of Glass, discuss the details of the residency and why it's so special. See "Blown Away" on Netflix July 12!