The Station Gallery in Lock Haven, Pa, is hosting an Invitational Artist Series opening reception welcoming Nathan Lewis and Kevin Basl on Friday, July 12, 2019, from 6 p.m. to 9 p.m. 
The reception features artwork and the written word created by Lewis and Basl, both veterans and artists who work with other military veterans in workshops to turn U.S. military uniforms, beaten to a pulp and formed into sheets of paper, into artwork. Both artists have worked with Warrior Writers and Combat Paper among other veteran-related arts organizations, and host a veterans writing group in Ithaca, N.Y.
Nathan Lewis is an Iraq War veteran and book artist. He creates the handmade paper from military uniforms used for printmaking and bookbinding. Lewis grew up in Western New York and currently lives in Trumansburg, N.Y. He teaches book arts to veterans and civilians and is a lifelong member of the organization Warrior Writers. His firewood is already split and stacked for next year.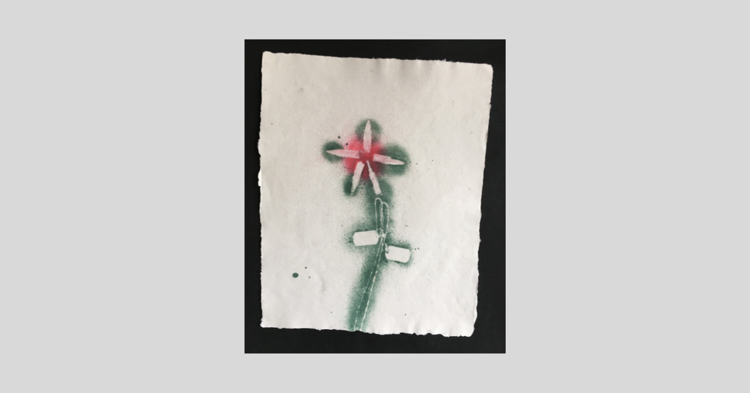 Kevin Basl, a native of rural western Pennsylvania, is a writer, musician, and activist. A veteran of the U.S. Army, he twice deployed to Iraq. He has led writing and art workshops for veterans and others at many diverse venues around the U.S., including Walter Reed Medical Center, Penn College, Fort Dix, UC Berkeley, and Haystack Mountain School of Crafts. Basl is co-editor of Warrior Writers: An Anthology of Writing and Art by Veterans (2014) and the forthcoming Against War: Graphics from Anti-war Veteran Movements (PM Press, 2020).
Read a selected poem from Basl below.
The Station Gallery is located on 2 E. Bald Eagle Street, Lock Haven, PA 17745.
Road Closed
by Kevin Basl
When the world swallows whole all you've known
There are no landmarks you can recognize 
from "Stripmining" (1988)
by English rock band James
The berry fields at Willard Farm got clawed away that summer
by the family owned and operated (since only god knows when)
Whiter Brothers Coal Incorporated.
Crater plunged eighty feet through sediment and shale
to the black bituminous vein so far beneath the meadows.
Now we had a canyon, its jaws were opened wide—
Dad joked about our Walmart getting swallowed whole.
***
When the dinosaur machines went quiet 
for the Labor Day vacation
Dad walked me to the end of the road 
to the mouth of that abyss.
Told me never go down
said cable hanging from the dragline
said spoil-pile landslide
said no place for my son.
And I wondered how a son 
could get down there
beyond the line of sight 
extract stories
live to tell.